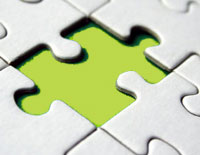 New Leaf hosting will ensure your website is stored properly so that people will always be able to access it. High Speed reliable web and email hosting to make sure your website is always available, we understand how annoying and costly not having a website can be. Our standard hosting services include a combination of extras and value added services that we think are quite unique.
New Leaf Hosting like to get as involved as much as we can with you and your business to make sure we give you a service that is second to none. We are not just another faceless hosting company, we're personal and when you call you won't be directed to an offshore call centre, you'll speak to us and we'll provide you with all the support that you need.
As part of New Leaf's service we will transfer your website from your existing host over to our server. We also want to help you maintain your website all simple amendments to your website such as images changes and text amendments up to 45 mins per month are Free of Charge, additional pages and more extensive changes to your website, we'll provide you with a no-obligation quote to carry out the changes!